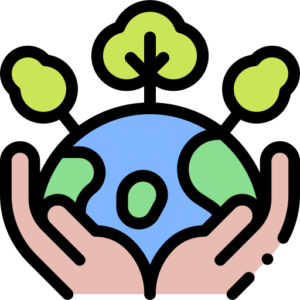 FEMCUP Supports Mother Earth
Femcup disrupts the status quo of the disposable feminine hygiene market…. Its time we all do our bit for our world!
Disposable vs Reusable
every single individual use and disposable sanitary hygiene product used (anything up to15,000 per person during their menstrual lifetime) will take longer than that individuals
lifetime to break down…. Quick math's lesson…… That is well over 80 years (glamour magazine)
in the UK Alone, over 200,000 tones of sanitary products will end up in landfill. Due to the nature of these products, they are unable to be recycled. Take a moment to think about this
one country there are 195 countries in the world and multiple landfill sites.
Quick lesson on landfills & land raising
All of our global non-recyclable rubbish is buried or built into the ground in structures designed to isolate this toxic waste from the surrounding environment (rain, air & groundwater) with either a bottom or clay liner and a daily covering of soil. Simple! Bury it and it goes away, right? ? (there's a life analogy here too in this…. ) unless something is completely natural (i.e It naturally decomposes and breaks down itself over time) burying something manmade will not make it go away in several lifetimes.
We have a massive elephant in the room and we can no longer avoid this! UK household waste averages 31 million tones – visually that is 3.5 million double decker buses bumper to bumper, circling the globe 2.5 times over.
Landfill contents generate pollution and lots of it, including greenhouse & leachate gases & toxins resulting from bacterial production & acidic chemical mixes. This attracts rat and
seagull infestations as well as noxious smells.